Making Wholesale Simple
FM Retail understands all aspects of the fashion industry, not just brick and mortar retailers. We make it easy to manage your inventory, manage stock in warehouses, and process sales orders.

FM Retail is a Multi-User, Multi-Company, Multi-Warehouse, Multi-Branch, Multi-Channel system.

Here are some of our key features:
Inventory management
Manage your inventory through extensive product categorisation. FM Retail allows for alternative barcodes, multi-currency pricing, and multiple price bands.
Simplified warehouse and distribution processes
FM Retail makes it easy to manage your warehouse stock, and increases speed of stocktaking and order picking through mixed carton handling, outer carton labelling, bin location, and real-time or batch scanning.
Cloud or local servers
FM Retail can be operated as a local or hosted solution.
Multi-channel
FM Retail uses a single database for all your selling channels, so you can seamlessly sell in-store, and online.
Reporting and analytics
Get up to date reports on all aspects of your business, from stock movement history, to customer performance and sales rep performance.
Ongoing support
FM Retail is here for you every step of the way. We will train your staff to use the FM system, and you can get in touch anytime for support.
Third party integration
FM Retail integrates with a variety of prominent industry partners to complement our services. Partners include: Worldpay, Verifone, and Sage. It also integrates with your preferred online retail channels like Amazon, eBay, and Magento.
Click here
to learn more about our industry partners.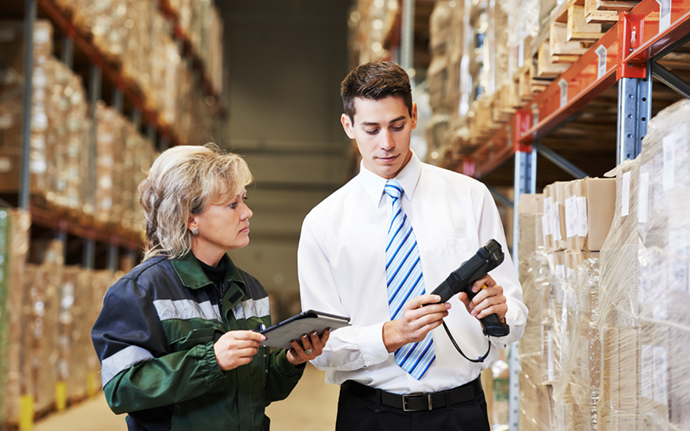 Why our software got full marks from Skoolkit.
Creating school uniforms is a complex operation from sourcing to embroidery to distribution. FM Retail software is flexible enough to work with your business however you need it to. See how we helped Skoolkit.


Skoolkit's Challenge
As an all-in-one manufacturer, wholesaler and retailer, Skoolkit runs a complex supply chain, even more so since it introduced an ecommerce division in 2006. Co-ordinating and efficiently integrating all the aspects of this business model has been a challenge from day one.


Our Solution
With such an intricate set-up, Skoolkit required a tailor-made solution as neat as any customised schoolblazer. Our standard FM retail software had a built-in flexibility that could control everything from colour, size and badge variations through to logistic handling and warehouse robotics. But we've also developed personalised functions such as an API plug-in, a demand prediction app, and voice picking to meet Skoolkit's growing needs.


The Result
Since adopting our software in 2002, Skoolkit has found it to be top of the class for the smooth running of their operation. The voice picking function in particular has helped speed up stocktaking while reducing manual error, and that has boosted profitability
"It is now the voice picking system that is providing further development requirements as we extend it to more and more processes."

Sean Davidson, IT Director of Skoolkit