Our Services
FM Retail provides a full range of Professional Services to ensure the implementation of your EPOS solution will be trouble free. From the initial introduction of a new client, we will carefully plan and co-ordinate all steps of the system installation and the post sales support services required.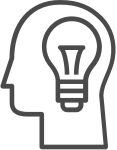 Project Planning
However large or small the system installation, FM Retail will prepare a Project Plan that details all tasks to be completed, responsible personnel and timeframe from the start to the end of the project.

The plan is prepared in close co-operation with your needs, agreeing key dates and ensuring all project stakeholders are aware of their tasks and are available as required for the testing and training sessions.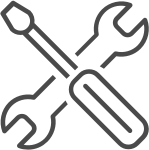 Installation
A high quality installation service is essential for the successful operation of any EPOS system. FM Retail has a dedicated in-house team that will manage all aspects of hardware and software installation.

Whether the system is being installed on existing or new infrastructure, local or cloud based servers, the same attention to detail is applied.

Interface to 3rd party systems and services will also be co-ordinated by the installation team to ensure a smooth transition.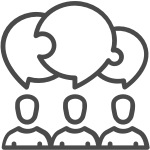 Consultancy
At the outset of the project an FM Retail Consultant will visit the client to define the optimal configuration for use of the system within that particular business.

At this stage any key areas of business procedures that may require special attention during the system implementation process are identified.

The Consultant will remain involved with the project throughout the implementation stages and afterwards will be a key point of contact for discussion and planning of process changes and the implementation of new features.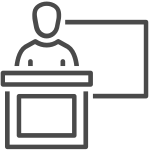 Training
FM Retail provides tailored training courses to meet client requirements. We can provide full training for head office and warehouse operations and on-site training at each branch for store operations. Alternatively for store operations we can provide train-the-trainer courses for supervisors.

Additional on-site training can be provided in half day sessions as well as online training sessions which are available on an hourly basis.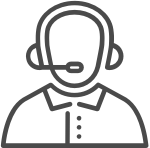 Support
FM Retail provides Heldesk support services 7 days a week.

Whether your problem is of a serious nature or merely a request for advice, our experienced team of support personnel will respond accordingly.

Our automated Helpdesk call logging system will send you an email confirming the details of your support call when logged.

Once the call is closed you will be sent a confirmation email which details all actions involved in the rectification of the problem and all personnel involved.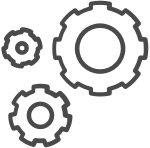 Bespoke Software
FM Retail offers a full bespoke software development service.

Additional features can be incorporated in to the Head Office and POS applications and enabled or disabled via software switches. This ensures that existing users are not inconvenienced by the addition of new features that they do not require.

Bespoke Development is also provided for entire modules that interface with FM Retail and other 3rd party applications.