Simple Warehouse Processes
FM Retail makes it simple to consolidate your inventory database into one place. We streamline the warehouse process, increase the speed of stocktaking and collating orders.

Here are some of our key features:
Inventory management
Manage your inventory through extensive product categorisation. FM Retail allows for alternative barcodes, multi-currency pricing, and multiple price bands.
Outer carton labelling
Ever received a carton with various styles, sizes and colours in the same box? With our software, only the outer label of the carton needs to be labelled and scanned, and FM Retail will automatically specify the carton's contents, even if they are mixed.
Bin locations
Speed up your time collecting orders from various locations in the warehouse by using our handheld devices. Save time and effort from your warehouse operatives, letting you fulfil orders more efficiently.
Real time and batch scanning
As you use the software, your inventory and stock will automatically update. That's not all, for those store owners who are not always connected to wireless internet- batch scanning allows your stock to update whenever you reconnect - keeping your data as fresh and current as possible.
Ongoing support
FM Retail is here for you every step of the way. We train your staff to use the FM system, and you can get in touch anytime for support.
Third party integration
FM Retail integrates with a variety of prominent industry partners to complement our services. Partners include: Worldpay, Verifone, and Sage. It also integrates with your preferred online retail channels like Amazon, eBay, and Magento.
Click here
to learn more about our industry partners.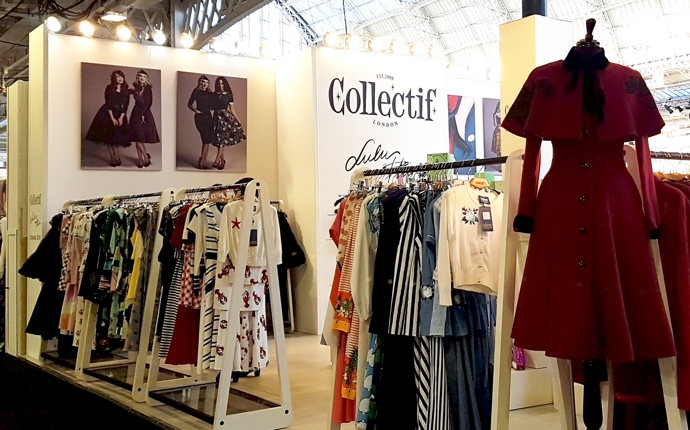 With FM Retail/CEG, providing ePOS solutions is only half the story. Our services go beyond ePOS into complete business solutions that drive growth. And there's no better example than our partnership with Collectif.


Collectif
This strictly vintage retailer, designs and produces its own clothing lines inspired by 40's, 50's and retro fashions. Established back in 2000, Collectif began in relatively modest fashion with a single stall in Camden Market and has since grown to three stores in London and one in Brighton.


Their Challenge
In spite of its growth and the increasing demand for its product product, Collectif still had no sophisticated stock control system - Excel was the central and only tool! For a company where all sites deal with design & production to shipment & sale, they needed a sophisticated solution for their stock management needs.


Our Solution
After consulting with Collectif, we recommended a customised version of our whole solution to help manage stock across all platforms including eCommerce, as well as slick touch-screen EPOS terminals that complemented the Collectif brand. This meant stock replenishment became simpler and enabled faster turnaround times from production to point of sale.


The Results
Since being unimpressed by solutions from various competitors, Collectif has now been using FM Retail consistently for 10 years! Their stores and eCommerce platforms are now completely integrated and our solution has helped save time on their daily operations and they have valued the technical support and advice available. Collectif plan to remain with FM Retail and look forward to further bespoke developments for reporting in the future. The Collectif range may be vintage but their business solution? State-of-the-art!
"The system is fast, reliable and for all of this, FM Retail has been a key factor in helping us grow."


Guery Ferrufino, IT Manager